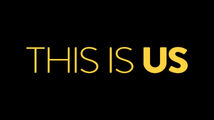 From the writer and directors of Crazy, Stupid, Love, This Is Us is a refreshingly honest and provocative series starring Mandy Moore, Sterling K. Brown, and Milo Ventimiglia. As their paths cross and their life stories intertwine in curious ways, we find that several of them share the same birthday - and so much more than anyone would expect.
The first season of This Is Us premiered on September 20, 2016, on NBC.
On September 27, 2016, the series was picked up for a full 18 episode first season. Two more seasons were ordered bringing the total of 3 seasons through 2019.
Ad blocker interference detected!
Wikia is a free-to-use site that makes money from advertising. We have a modified experience for viewers using ad blockers

Wikia is not accessible if you've made further modifications. Remove the custom ad blocker rule(s) and the page will load as expected.